Hello everyone! It has been a WHILE since I last posted on this blog. Life has been quite a roller coaster and if you follow my Instagram there is a small glimpse of that. I will do an update blog post section under Journal about what's been going on in my life, so stay tuned for that!
***Disclaimer: Nothing is sponsored and everything is my own opinion! Everything has been purchased with my hard earned money and have been tested/used for long periods of time. Skin type: Combo, Oily T-zone
Step 1: Cleanse 。・:*:・゚★,。・:*:・゚☆。・:*:・゚★,。・:*:・゚☆
This varies depending on what's one my face. If it's a full face of makeup and foundation, I use Bobbi Brown's Cleansing Oil. This one's my favorite because it has kakui nut oil and jasmine oil. Takes off all of my makeup and easier to use than a cleansing balm.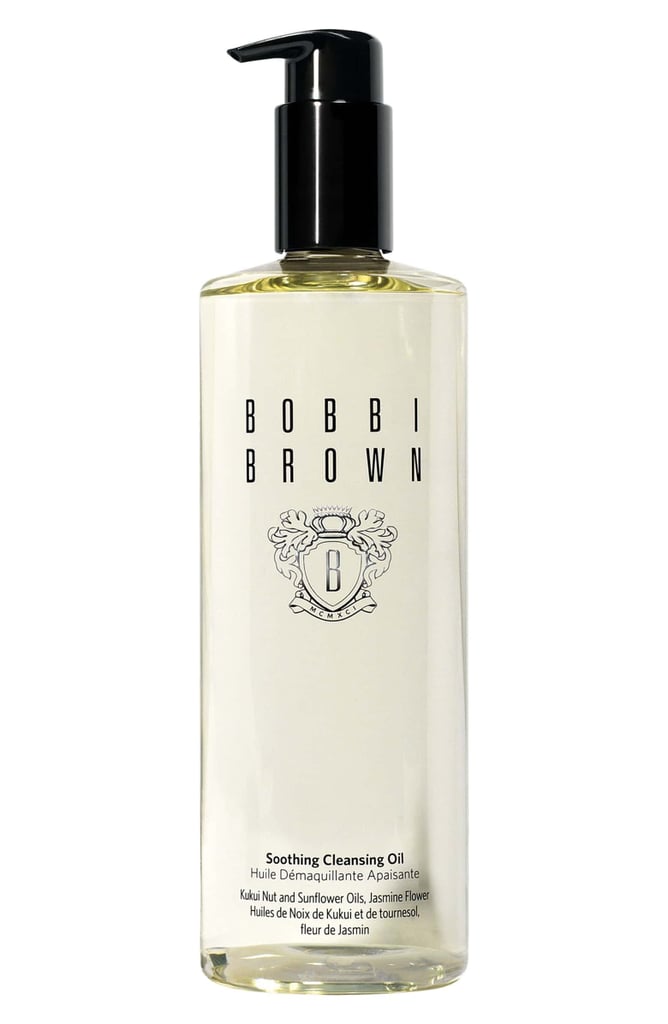 If it's not a full face of makeup, I can get a little lazy at times…LOL so I like to use a quick micellular wipe. Currently, I am using Clinique's. Quick, easy, and takes everything off.
If there is nothing on my face except oil and skincare, I will go into my favorite cleanser from Neutrogena's Hydro boost line (great stuff), the gentle cleansing lotion. Double cleansing btw is super important! Even after using an oil cleanser or micellular wipe, you can still miss some grime on your face. So I always go in with this cleanser after! This is perfect for all skin types because it is gentle, non foaming, and doesn't strip your skin dry.
Step 2: Tone 。・:*:・゚★,。・:*:・゚☆。・:*:・゚★,。・:*:・゚☆
I recently just introduced this step to my routine a couple months ago. Usually I would go straight to essence, but I am trying things to keep my large pores and blackheads at bay in my T-zone. Currently I have been experimenting with CosRX's Two in One Poreless Power liquid toner. It has BHAs to help clear blackheads and tannin to minimize pores.
After using this for over a week, I definitely see a big improvement in pore size. I've noticed some improvement in diminishing black heads. I pump this onto my fingers and mainly apply it to my T-zone problematic areas everytime I wash my face.
Step 3: Essence 。・:*:・゚★,。・:*:・゚☆。・:*:・゚★,。・:*:・゚☆
It. is. such. an. important. step. Essence is a nutrient rich water you apply onto your face before any skincare step to allow greater skin absorbancy and smoother application of you following skincare products while adding potent skincare benefits! My holy grail essence that I went through bottles of is Tatcha's The Essence. If there is one thing I would get from Tatcha, it will be this (and even Vicky Tsai, founder of Tatcha said so herself!)
This essence has a lot of anti-aging benefits and it is never too early to prevent! I drop some on my palm and use both hands to tap and press it into the skin. I also use what is left over onto my neck and back of my hands. I know it is a pricier item, but comparing Tatcha skincare to many other high end brands, Tatcha is quality for a great price.
Step 4: Serum 。・:*:・゚★,。・:*:・゚☆。・:*:・゚★,。・:*:・゚☆
There is a lot of hype about Vitamin C serums, but its for a good reason! Vitamin C helps brighten dark spots and increase collagen production in the skin. I have been researching the best Vitamin C serum that has the best skincare ingredients for the price. And hands down that is Sweet Chef's Vitamin C Serum.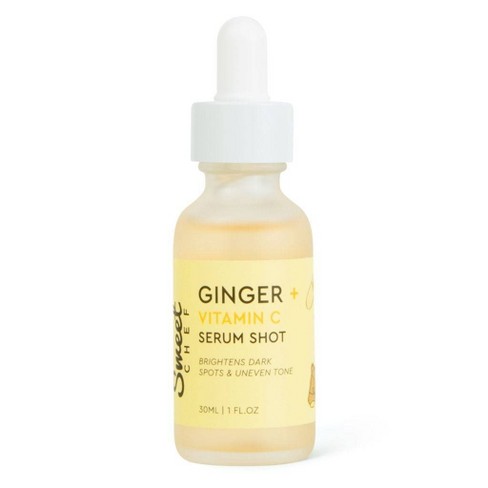 I introduced this to my skincare routine back in July. I am now on my second bottle and recently bought 3 more during Black Friday…LOL. I put a drop on each cheek and my forehead, as well as a little on my nose and chin. Then I tap and go in circular motions to distribute it onto my skin. Now let me rave about this product. Ginger and turmeric extracts in this serum are well known super foods, which is great for inflammation and healing the skin. Side story: my mom used to mix turmeric powder to make a paste for my giant scab on my temple to prevent it from scarring. Well, I think that helped because you can barely even see it! This serum is a clean skin care product and comparing its effective formula to other high end and well known skin care brands, this beats them all …. and its only $20!!! (And for Black Friday I got them $13 each, what a steal)
Pro tip: Vitamin C is not a very stable molecule so always store Vitamin C containing products away from sunlight to keep it effective!
Step 5: Eye cream 。・:*:・゚★,。・:*:・゚☆。・:*:・゚★,。・:*:・゚☆
Back in the days of staying late at night and times where you just want to cry and now your eyes are puffy, I would use Clinque's all about eyes cream.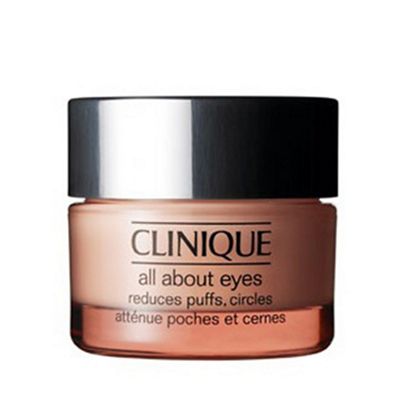 I also have visible veins underneath my eye, and the caffeine in this product help constrict and make them less visible. However, after graduating from university and getting older, I want to focus on preventing eye wrinkles. I have since given my clinique eye cream to my sister who is currently in university who needs it more, lol. So now, I currently use Pixi's Collagen eye serum.
It has quite an interesting consistency. It squeezes out as like a sticky gel but after contacting the skin, it becomes a water-like serum. It dries a little tacky, but that is fine because next we will add moisturizer!
Step 6: Moisturizer 。・:*:・゚★,。・:*:・゚☆。・:*:・゚★,。・:*:・゚☆
It has been a long journey to find the perfect moisturizer for combo and oily skin. I love the Tatcha water cream, but I can't buy $68 moisturizer 3 times a year and so I have experimented with a lot of moisturizers that comes close for a better price. Well, I found one that is almost a dupe for Tatcha's… but better (IMO, for me).
My holy grail moisturizer and I am on my 3rd one since April. Similar Tatcha-like consistency and for a fraction of the price… you can find this for $15. 151515?! Yes. The reason why I prefer this one by Nature republic is because it doesn't make me greasy like Tatcha's. I find I wake up less of a grease ball using Aqua combination watery cream than when I use Tatcha's. It drys down to a not too shiny, non sticky (praise the lord) finish.
Whats amazing is that Nature Republic has 3 versions of these moisturizers! One for dry, combo, and oily skin. For dry skin fam, use the dry skin version. For combo or very oily fam, I highly recommend the combo one. I do not recommend the oily one catered for oily skin because its missing an important ingredient–squalane.
Pro tip: Squalane helps repair your skin's lipid layer, which you already started to strip at when cleansing. It took me years to realize stripping your skin of all its oils is going to make it worse and make you even more oil! Its a never ending cycle! So even if you have very oily skin, you still need to add back some good oils to your face (believe me, that used to be me).
Step 7: Lip balm 。・:*:・゚★,。・:*:・゚☆。・:*:・゚★,。・:*:・゚☆
Going to South Korea definitely changed my skincare game. From finding an affordable replacement for the water cream, I found an even better replacement for Tatcha's camelia lip balm– Laneige's Lip Sleeping Mask.
This is well worth the hype. But please save your money, and do not buy it from Sephora where it is over priced at $20. I bought mine for about $11 elsewhere (always price research and look out for sales!). They come in different versions but my favorite is the grapefruit. 😍
You get 20 grams and it is a huge amount! I have been using this nonstop since April and I am only half way down the tub. It is marketed as a "mask" but you can use this as a lipbalm 24/7. It leaves a beautiful glossy finish but feels like a balm. I also use this on any dry spots I have on my body like Vaseline lol.
Aaaaand thats my entire night time skin care routine! I am always on the lookout for clean and good ingredient skin care products for a great price. Let me know what skin products you guys rave about or products you see here you might want to try! Thank you for reading to this point! 🥰
Much Love,
K